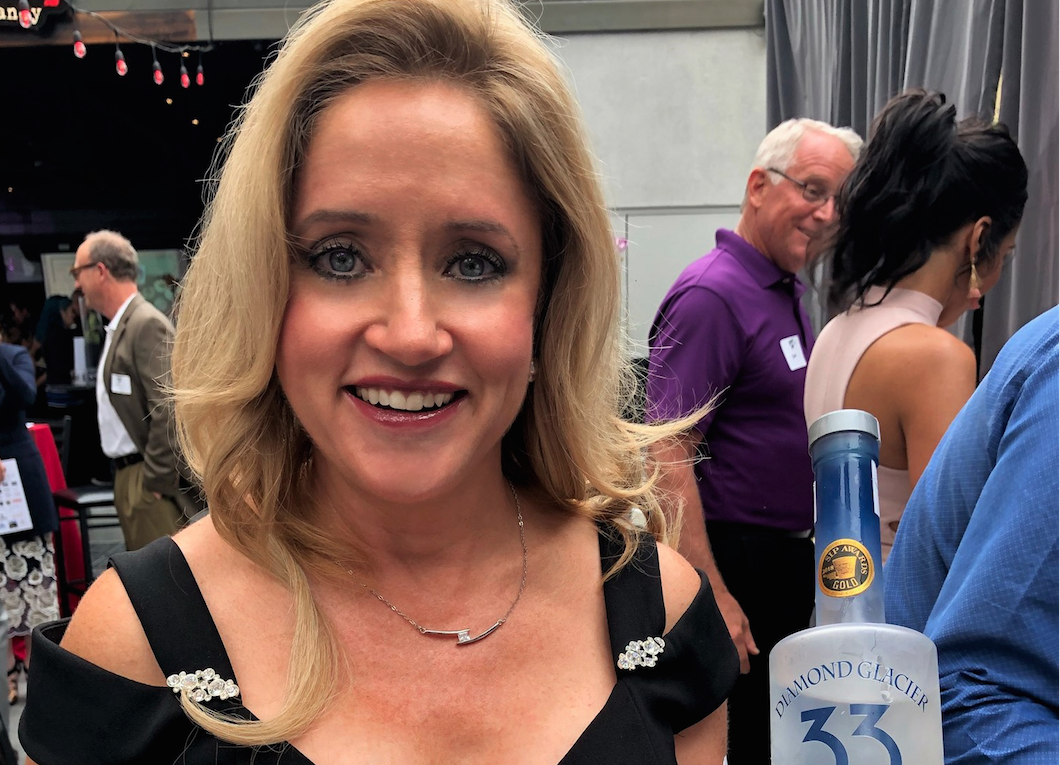 To read part 1 of Spirited Women, click here. Enjoy.
Women continue to be heard across the spirits industry, and their numbers grow as prominent figures with prowess and steadfast goals.
An article by the LA Times revealed that women are making up to 70 percent of purchasing decision of alcohols in their households. Additionally, women now account for 55.7 percent of online purchases related to alcohol-based beverages. These changes in consumer data, however, don't mean that some inherent biases have been erased from spirits business.
"As a driving force behind sales, on occasion, some bar or restaurant owners assume that I'm a liquor sales representative rather than one of the principles of the company," said Marilyn Robbins, executive director of business development and partner of the vodka brand Diamond Glacier 33.
"Never do I think it is an intentional bias, but rather a perception from experience that I'm happy to clarify," she added. "Once they realize and understand the local family story behind Diamond Glacier 33, the lion's share are extremely supportive."
The Ventura-based distillery is located near the heartland of Calfornia agriculture where they draw from the local spirit of the Golden State to make their handcrafted spirit. Their vodka won a Double Gold medal and its bottle design earned them a Bronze medal during the 2018 SIP Awards.
Robbins takes great pride in her product and revealed that they "import amazingly pure glacier water from Iceland to Ventura, combine it with our natural corn spirit and then filter it through real diamonds. I really love that!"
Spending most of her career in the high-tech industry, Robbins and her husband Scott would eventually team up with a key business partner to craft their dream vodka. "I saw it as a great opportunity to do something totally different and as a vodka snob myself, I felt uniquely qualified to help create the next disruptive brand in the spirits world."
"I have met the most amazing people and been connected to many empowering women who are on similar journeys. It's quite inspiring," she added.
The 2018 SIP Awards comprised of just under 50 percent female judges, an industry-changing quality that Robbins recognizes. Similar ratios have been achieved effectively in previous years by SIP.
"In my opinion, comprising [SIP's] judging panels of equal numbers of men and women is crucial to gaining a true representation of current tastes and trends," she said, "It's come to light that the spirit world is driven more by female consumers than was previously considered."
"Gaining and maintaining the initial interest and favor of females can make a brand and not considering them as a big part of your marketing spend can break a brand just as quickly," Robbins added.
Women in the spirits world are presented with similar challenges that are also seen in many other male-driven industries, which is why Robbins believes the roles women carry have become all-too-valuable in the spirits business.
"Female representation is important in all industries and marketplaces, especially those not traditionally female," she said. "The more we can put to rest the idea of a career exclusive to one sex or the other the closer we can get to true equality."
Robbins aspires to inspire other women who are working to earn to their rightful place in male-heavy businesses, she said with a sense of humbleness.
"I want to show that women in business bring attributes to the table that offer different perspectives and perhaps new avenues previously untaken," she said. "I don't believe women were put on this earth to do everything a man can, I believe we are here because we can do things a man can't."