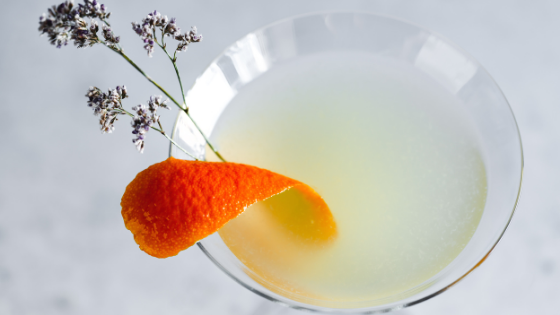 How to Use Florals in Your Homemade Cocktails
When the weather is beautiful and inviting outside, it's impossible to resist the lure of nature. That doesn't mean you have to spend your day hiking and then sleep under the stars, though. When you want to enjoy the refreshing beauty of nature along with the creature comforts of our modern era, there's one great way to combine them: floral cocktails.
As you mix up some delicious cocktails for your relaxing afternoon in the sunroom or your spring party, floral alcohols can make it feel like you're enjoying the great outdoors at the same time. Try these top choices for floral alcohols to use in your cocktails.
Top Floral Alcohols to Use in Your Homemade Cocktails
More and more floral alcohols have hit the market in recent years, ready to impress with their stunning flavors. Depending on the cocktail you're serving up, try these top favorites.
If you're having a gin cocktail, you can't go wrong with Crafter's Aromatic Flower Gin. Another must-try is Sông Cái Floral Gin, a Vietnamese gin that features flavors from a variety of classic Vietnamese flowers.
Another liquor that's easy to incorporate in a more floral way is vodka, especially if you're looking for the flavor of a specific flower. For example, Twenty Third Street Distillery Riverland Rose Vodka has a wonderfully delicate rose flavor. If you're in the mood for something more unique and distinctive, check out Smirnoff Zero Sugar Infusions Elderflower and Lemon.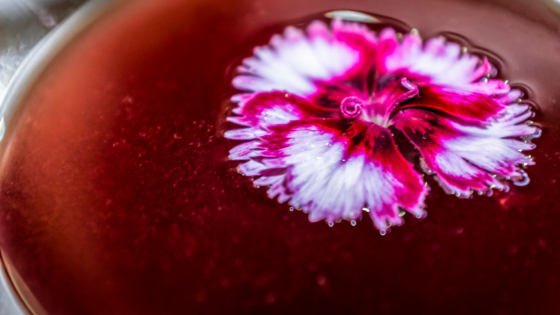 Other Ways to Create Floral Cocktails
The easiest way to give your cocktails a floral twist is to swap out your garden variety alcohol for a floral version of the same liquor, but that's not the only way. Try these handy ideas too.
Add Floral Syrup
Simple syrup is one of the most common ingredients in cocktails, thanks to its touch of sweetness and nearly universal belovedness. Did you know that there are floral flavored syrups too, though? Try swapping a floral syrup for simple syrup in your favorite basic cocktail recipe.
For example, rose water syrup is a popular option. If you can't find any in the store, it's incredibly easy to make rose water simple syrup at home too. Another unbeatable classic is lavender syrup, which may be even easier to find because lavender is such a common flavor in other drinks and dishes.
Garnish with Edible Flowers
A garnish isn't just an optional decoration for your cocktail. It contributes to the overall mood, look, and feel of your finished drink. If you're going for a floral vibe, why not hit the nail on the head by garnishing your cocktail with flowers?
There are more edible flowers to choose from than you may realize. Borage blossoms, which look somewhat similar to lilac flowers, are edible, and so are hibiscus, lavender, pansies, violets, roses, and sage flowers.
Mixing Up Your Floral Favorites
Floral cocktails have a refreshing and natural feel that fits countless occasions, especially in the spring and summer. The tips above can help you turn any classic cocktail into a sippable flower garden. Just make sure you're doing those flowers justice by using the best of the best: spirits that have been vetted by the SIP Awards.