April 28 to May 14, 2023
The 2023 competition has concluded.
May 31, 2023
Due to Memorial Day being a federal holiday, the results for the SIP Awards competition will be announced on Wednesday, May 31, 2023.
NOVEMBER 10, 2023
Details for the 2024 spirit tasting competition will be announced.
ENTERING THE SIP AWARDS GIVES YOUR BRAND

to a large audience of engaged consumers, distributors, and buyers

INCREASED INTERNATIONAL ATTENTION
to help you break into new markets

straight from the consumer's taste buds

to compete against some of the best spirit brands in the world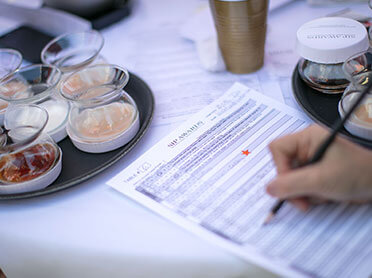 See which brand placed in each category and the brands that earned the coveted Consumer Choice Award in our 2023 SIP Awards results.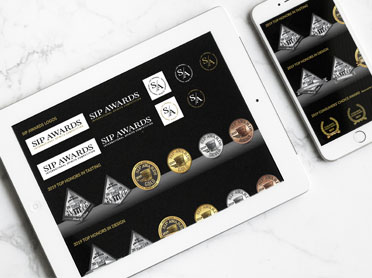 All SIP Award winners will receive access to:
downloadable logos
certificates
medals
stickers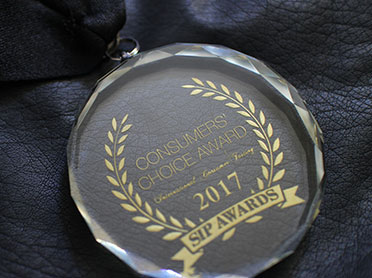 Consumer Choice Award winners qualify for additional marketing perks such as:
double feature in results page
elegant glass medal
dedicated Instagram or blog post
WHAT PAST WINNERS ARE SAYING

The SIP Awards are a true reflection of consumer tastes…
Matti Anttila
Founder and President, Chicken Cock Distillers
The award that we won at the SIP Awards
is the medal we're most proud of.
Stephen Rodenbeck
CEO, Krome Vodka
Winning an award at this prestigious competition
continues to generate positive momentum for our brand.
Robert Federowicz
CEO, RWB Vodka
… the judging is completely unbiased and impartial,
allowing for the liquid in the bottle to truly shine.
Kevin George
Global Chief Marketing Officer, Beam Global Spirits & Wine Inc
In addition to boosting brand recognition,
award winners enjoy the power of consumer choice credibility.
Luxco Brands
Only those brave enough to let their product speak for itself
compete in the SIP Awards
David Farran
President and Founder, Eau Claire Distillery


FREQUENTLY ASKED QUESTIONS
Have questions on your mind? Get answers by
visiting our Frequently Asked Questions.

Head over to our blog to find out more
about growing your spirit brand and
connecting with your customers.