March 18, 2022
Entry, Payment and Sample Bottles
due by March 18, 2022
March 28 to April 17, 2022
We are proud to lead the Spirits industry in a new direction! By pivoting to an in-home tasting experience, judges can conduct the blind tasting in the comfort of their own home.
May 11, 2022
The 2022 international spirit & mixer results were officially announced.
JUST A FEW SIMPLE STEPS TO ENTER
Entering a consumer-judged world spirits competition provides many advantages for your company. You are provided feedback from the consumers, branding exposure, and marketing resources to help boost your brand.

Make sure your brand is eligible and meets the requirements of the competition.

Make sure your brand is eligible and meets the requirements of the competition.

Make sure your brand is eligible and meets the requirements of the competition.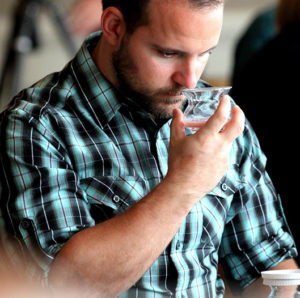 Any commercial spirits professionally produced that complies with the classification codes.
Your entry form, payment and samples need to arrive at our facility no later than
March 18, 2022
There is no limit to the number of entries per producer. A spirit can be entered in multiple applicable categories (separate fees and bottle samples apply).
The Competition reserves the right to photograph and reproduce any product entered in the Competition in catalogs, posters, publications, or on our website. Each entrant assents to this condition.
Awards will be made on a merit basis. The judges will not grant an award when, in their opinion, an entry is not worthy of an award.
Each entry will, within reason and at the discretion of the Managing Director, be evaluated within a peer group of similar spirits. However, the Director reserves the right to arrange categories as they see fit in light of the number of entries.
We value your brand's privacy; all entries are kept strictly confidential. Brands that do not win an award will not be listed on the website as a participant in the competition.
Transferable and Refund
We will do everything we can to allow late arrivals to be included in our competition. Samples that do not arrive at our warehouse by the final cutoff dates can either request to be entered for the following year's competition (at no additional cost) or request a refund by submitting a refund request within 15 days of the submission date. A processing fee of $85 per tasting entry and $40 per packaging design entry will be deducted from the respective entry payment. Refund requests submitted after 15 days of the submission date will not qualify for a refund and only have the transfer option.
Spirits | Entry fee $550 +2 bottles
Mixers and non-alcoholic | Entry fee $450 +2 bottles
Packaging & Bottle Design | Entry fee $200 +1 bottle
Spirits & Cocktail Mixers
Tasting Submissions (All categories excluding design)
700ml or larger - enclose two (2) bottles per entry
300ml - 699ml - enclose three (3) bottles per entry
Less than 300ml - enclose four (4) bottles per entry


Packaging & Bottle Design Submissions (Category X01 & X02)
Individual - All bottle sizes enclose one (1) bottle per individual entry
Series - All bottle sizes enclose one (1) bottle of each product in the series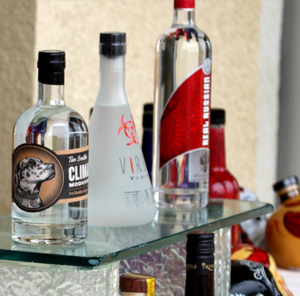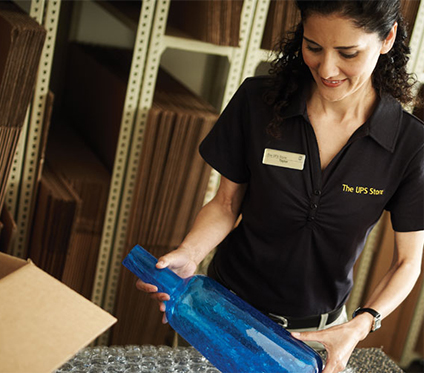 For your convenience, use our mailing label on your shipping package.
Print on outer shipping box, "Sample Materials/Not for Resale/Glass Enclosed."
Indicate on the outside of the box if you are sending more than one box. For example, Box 1 of 4, Box 2 of 4, etc.
All samples must be shipped prepaid. SIP Awards does not pay import/duty fees.
Please use your associated importer. If you do not have an importer, see below for more information.
Shipping from Outside the United States
If you are using your United States Importer, they should follow the above instructions for domestic shipping. If you are NOT using a United States Importer, you MUST contact our import partner, MHW Ltd., to avoid shipping delays.
Once you submit your entry form to SIP Awards, please contact our import partner via email:
MHW Ltd. - Anna Leggio
Email: SIPAwards@mhwltd.com
Subject: SIP Awards Import Assistance
Phone: 516-869-9170   Ext. 284
Our import partners will assist you in obtaining all necessary import documentation and supply you with detailed instructions for properly preparing and labeling your shipment. Please note that the COLA waiver takes 7-14 business days for approval back from the TTB. SIP Awards is not responsible for customs duty charges or fees.
DO NOT SHIP YOUR SPIRITS UNTIL YOU RECEIVE THE IMPORT
DOCUMENTS AND INSTRUCTIONS FROM MHW LTD
Additional terms and conditions are explained on the entry form. Please contact us if you have any questions.
If you have further questions, please be sure to visit our Frequently Asked Questions.