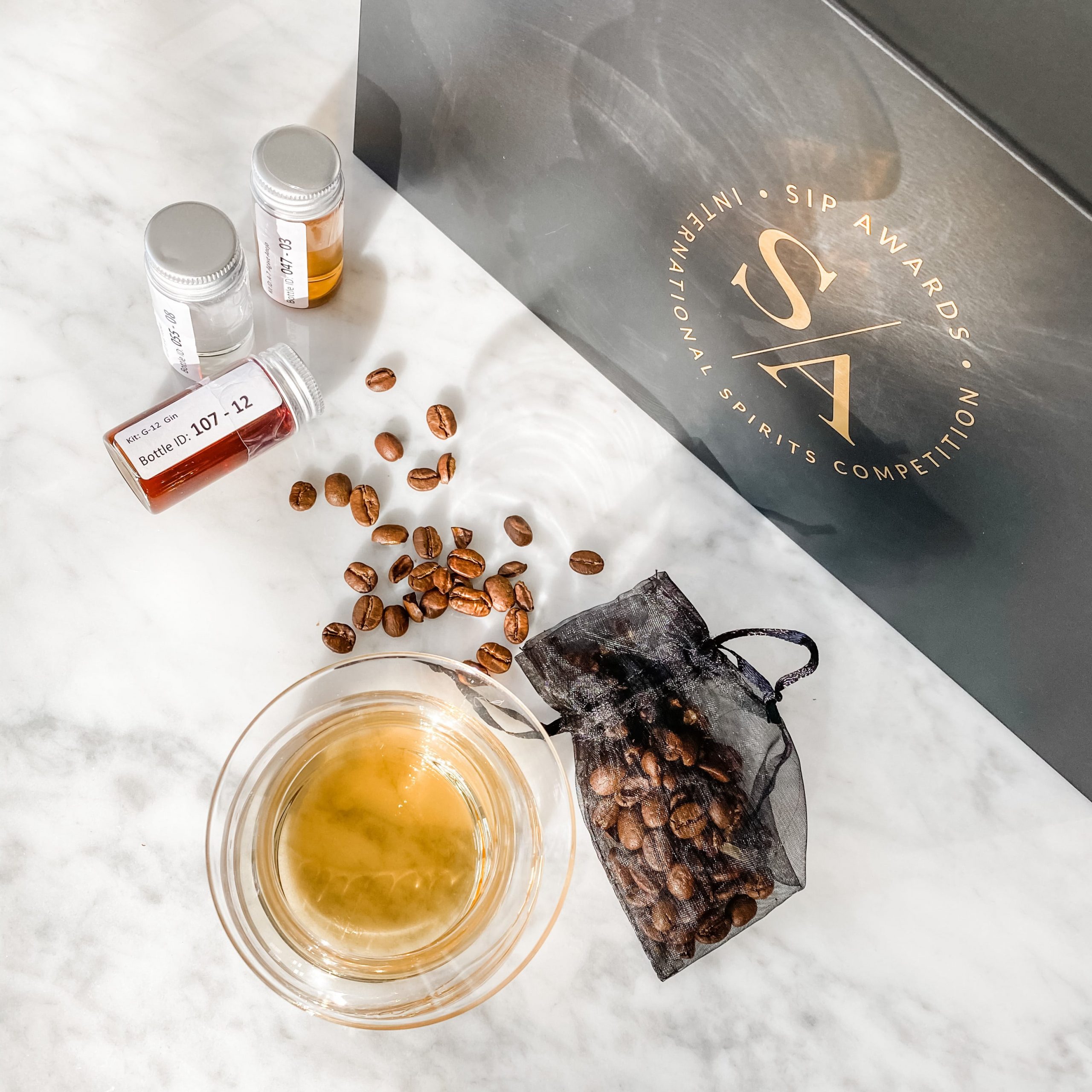 Ready to SIP? Here's How to Use the SIP Awards Tasting Kit
When you sign up to be a SIP Awards tasting judge, you've just become part of one of the most unique spirits tasting competitions in the world! What makes us different from other events is we only use real consumers as our panel judges, not "professionals." This allows brands to receive honest, unbiased feedback from the people who are most likely to buy their bottles in-store.
For the second year, we're opting for an at-home tasting event, where we ship you the kit to explore on your own from the comfort and convenience of your own home. Once you have your kit, here's what you'll do next.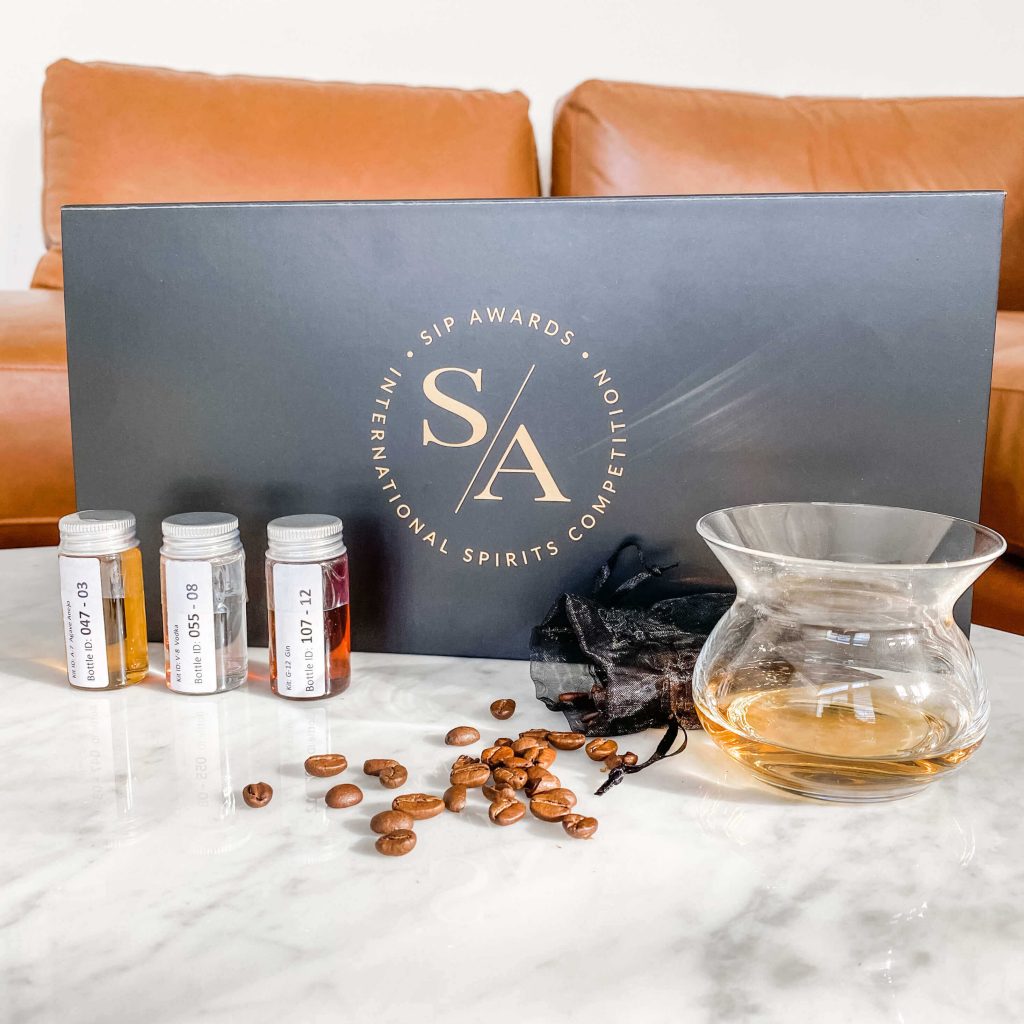 What's In the SIP Awards Tasting Kit?
When you sign up to be a consumer judge for the SIP Awards, you'll receive a tasting kit with 12 or 24 samples in a specific category (e.g. bourbon, gin, vodka, etc.), along with a tasting glass and a score sheet. Early registrants have the best chance of receiving samples from their preferred category.
Each sample has been labeled with a unique number for "blind identity" purposes. You won't know which brand, variety, or flavor you're tasting. We do this to keep it fun and fair so that you can focus solely on the taste of the product.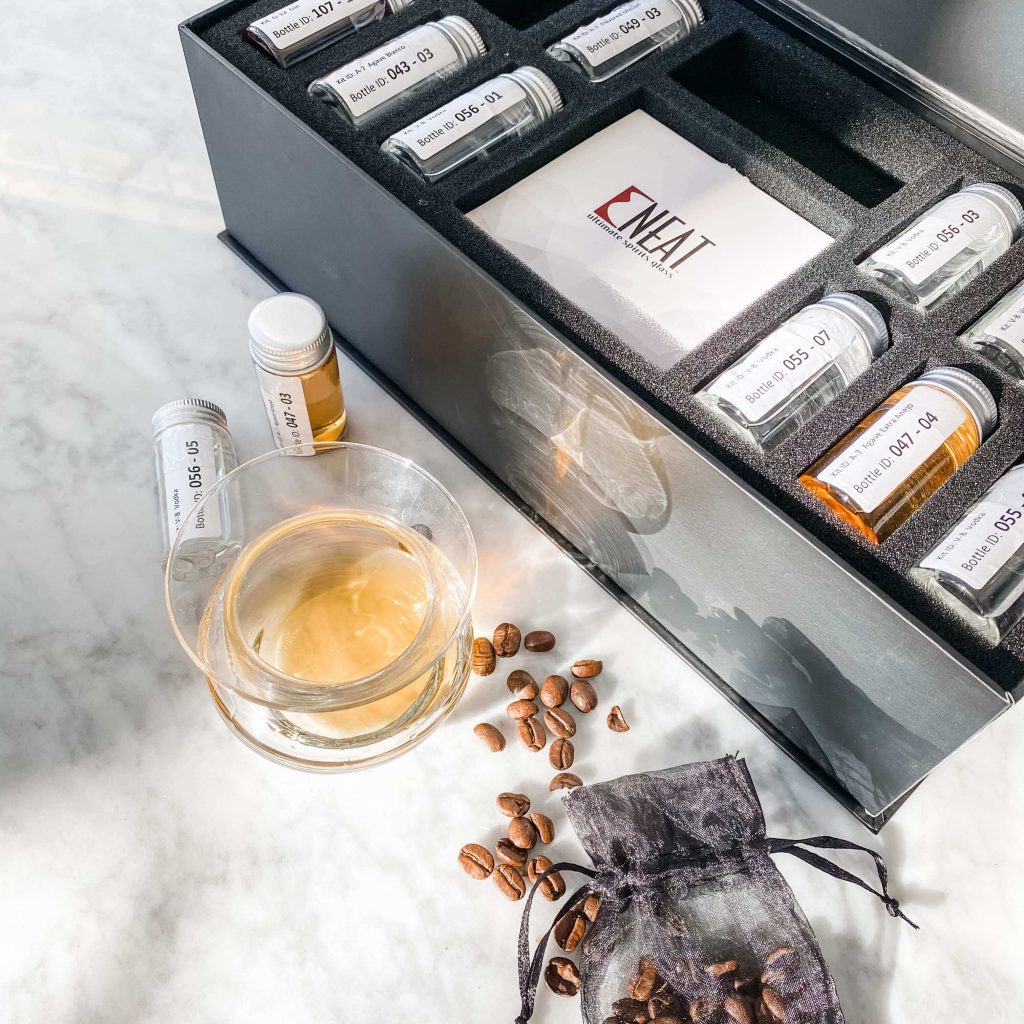 How to Use the Tasting Kit at Home
When your kit arrives, we recommend chilling it in your refrigerator for about an hour or two. This is a matter of personal preference and your selected spirit category, though: if you prefer your whiskey neat, for example, then you can skip the chilling stage.
The included NEAT glass is scientifically proven to give you the best aroma, taste, and finish from each sample. We recommend having a bucket and pitcher of water nearby so you can rinse the glass between each sample, as well as a palate cleanser so you can taste each sample just like it was the first.
(Hint: our favorite palate cleansers are coffee beans, apples, bread, or sorbet!)
Ready to taste? Grab a sample, unscrew the top, and pour into your tasting glass. Give a swirl and look at the colors. Savor the aroma and take a few notes. Then, start sipping and notice the finer details of each flavor.
Remember, this is a SIPPING event. You're not taking bar shots with your buddies. To fully appreciate each sample, you'll likely need a few tastes of each one, which is why we recommend taking it slow.
That said, you don't have to finish every sample, either. The goal is to judge each one and take notes for the brand to use to improve their product or build on their successes.
When you're ready to move to the next sample, dump out any remaining liquid, then pour water into your tasting glass and swirl to remove any lingering traces. Use a paper towel to wipe out the glass, then use your palate cleanser to reset your senses.
Last tip: you might not want to do the entire sampling in one sitting. You need to stay focused throughout the event to give your best judgments. This might mean taking a break or breaking up your judging over the course of a couple of days.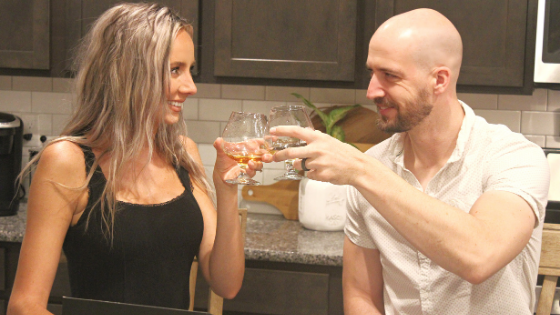 I Sipped: Next Steps
You saw. You sipped. You conquered. Now, upload your notes onto our website and feel good about helping spirits brands grow their business. Also, if you share your experience on social media, use hashtag #SIPAwards to help us grow our event!