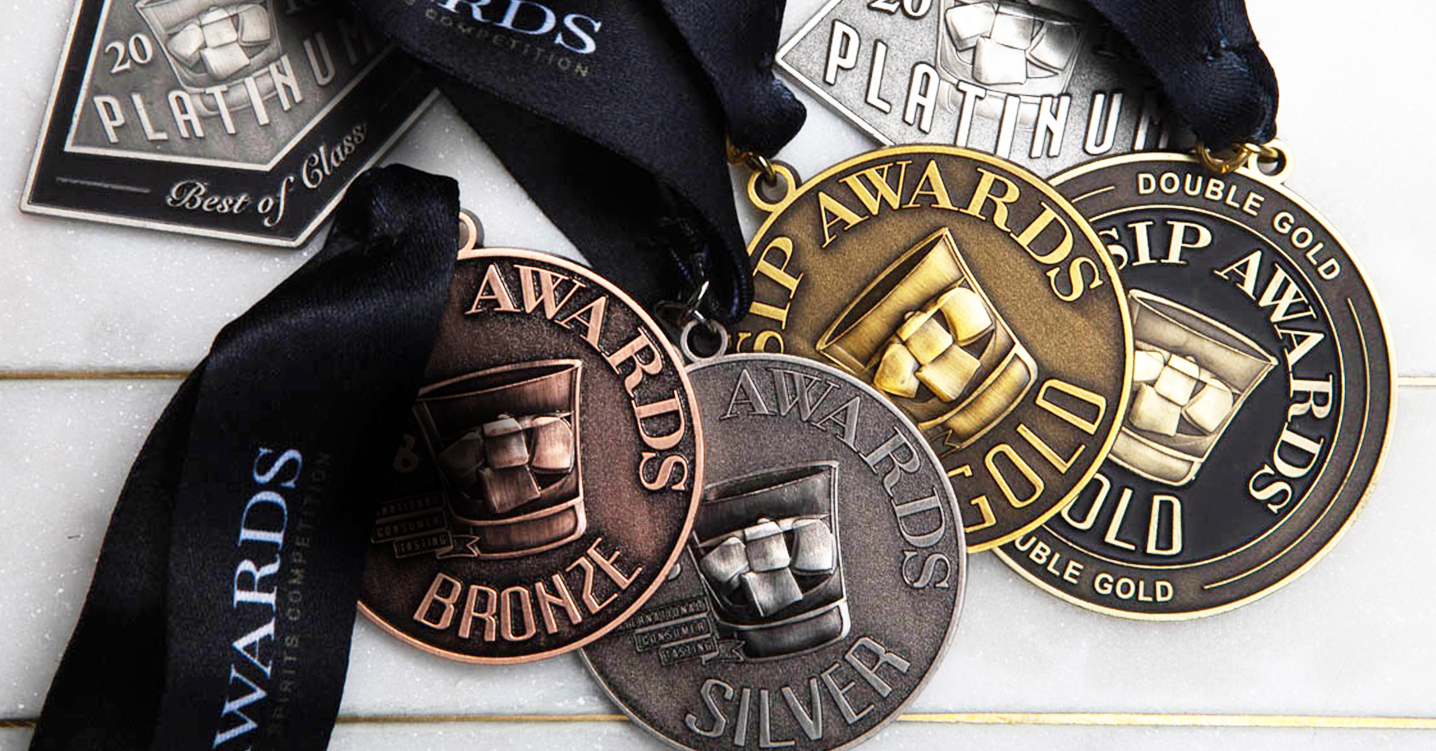 How To Market Your Spirits Award
So your brand just earned itself a prestigious 2019 SIP Award (Congrats!), and now you're probably wondering, "how do I market my award?" Well, just like everything that really matters, it's going to require more of that hard-work ethic that earned you a medal. The good news is that we're here to help you with brainstorming, but the follow-through will be up to you, the brands.
The 2019 SIP Awards shattered records yet again. For the 11th straight year, SIP saw an increase of entries totaling 977 unique products. That's 194 more than in 2018 and more than a 1,100-percent increase since 2009, our inaugural year. More than ever, the consumer's' opinion has become more respected and more prominent in the spirits competition industry. This is just one of the many reasons why marketing your award is important.
Tell Everyone On Social Media
This is breaking news for your brand, and the best way to let everyone know is to hop on Facebook, Instagram, and Twitter and let the world know you're award-worthy. To help you with this, we have all the 2019 Digital Media Assets, Brand Guidelines, and Marketing Resources ready for you. Just click on the links here!
Publish A Press Release and Contact Local News Agencies
News outlets love talking about local business and their accolades. It makes for great community news and encourages to support local businesses. Everyone wants an award-winning business in their town, so it's important to make sure that press release gets to your local news platforms. Here's a perfect example of local news coverage.
Update Your Website
Once the news gets out, people are going to look up your distillery. So, your website needs to be updated. Your pride and joy will be those SIP Awards; they'll help elevate your website and people will notice your hard work. Make sure to use those links above to help update your homepage. We also encourage a blog section on your site that will allow you to write your thoughts in your own words. Tell everyone how great it feels to be an award-winning brand, and make sure to backlink the SIP Awards results page for validity!
Display These Awards In Your Distillery
Every tasting room would be lucky to glimmer with spirits awards so this is a must. Patrons will notice right away, and sure enough, they'll ask you which of your products came out as a award-winners. It's a win-win for the business and the customer. You can easily order medals right here. You can also add medal stickers to your bottles and packaging, which is a prime approach to showcasing your badge of honor to all potential consumers.
Email Your Newsletter Subscribers
If you haven't started a newsletter subscription service, you really should. It's more intimate than social media platforms, and it allows you to make big announcements without social media algorithms burying your big news. Make your newsletter exciting, emboldening, and thankful; fans will undoubtedly appreciate it.
Upload A "Thank You" Video
Create a video that allows everyone to see the proud faces behind the business. Your establishment won a SIP Award and this is a great place to show it off. This is also a prime opportunity to film the moment your distillery celebrated, incorporate interview material, and mention future events or promotions. You can upload it your YouTube channel and embed it on your website and social media platforms.
Create Graphics and Signage
The exterior of your business is a choice place to market your award, and so is your company vehicle. Design banners and decals that will catch the attention of current and potential clients. These marketing tools also serves as an announcement to those who may not have received a newsletter or came across the announcement on social media. You can start designing by using our digital artwork.
Incorporate Your Award Into Your Product Packaging
This is another excellent place to leverage your accomplishments. The 2018 SIP Awards revealed that 59 percent of the consumer judges based their spirit purchases on its accolades. In order to command the interest of the consumer, this significant percentage of buyers would be more inclined to buy your award-winning brand over another on store shelves.
Update Your Email Signature
This is a quick and very significant marketing tactic. Have every employee update their email signature block to reflect important accolades, and while you're at it, incorporate your social media accounts or blog posts. This will keep your accomplishments fresh over email correspondents for months to come.
Now that you know how to promote your award, it's time to grease those elbows and make maximize your brand's exposure. Your SIP Awards are testaments to your passion in the spirits industry, and the consumers have recognized it. Congratulations to all the 2019 winners!
Stay updated on current and future SIP happenings by subscribing to our newsletter below, and don't forget to look at the winners of the 2019 SIP Awards here!