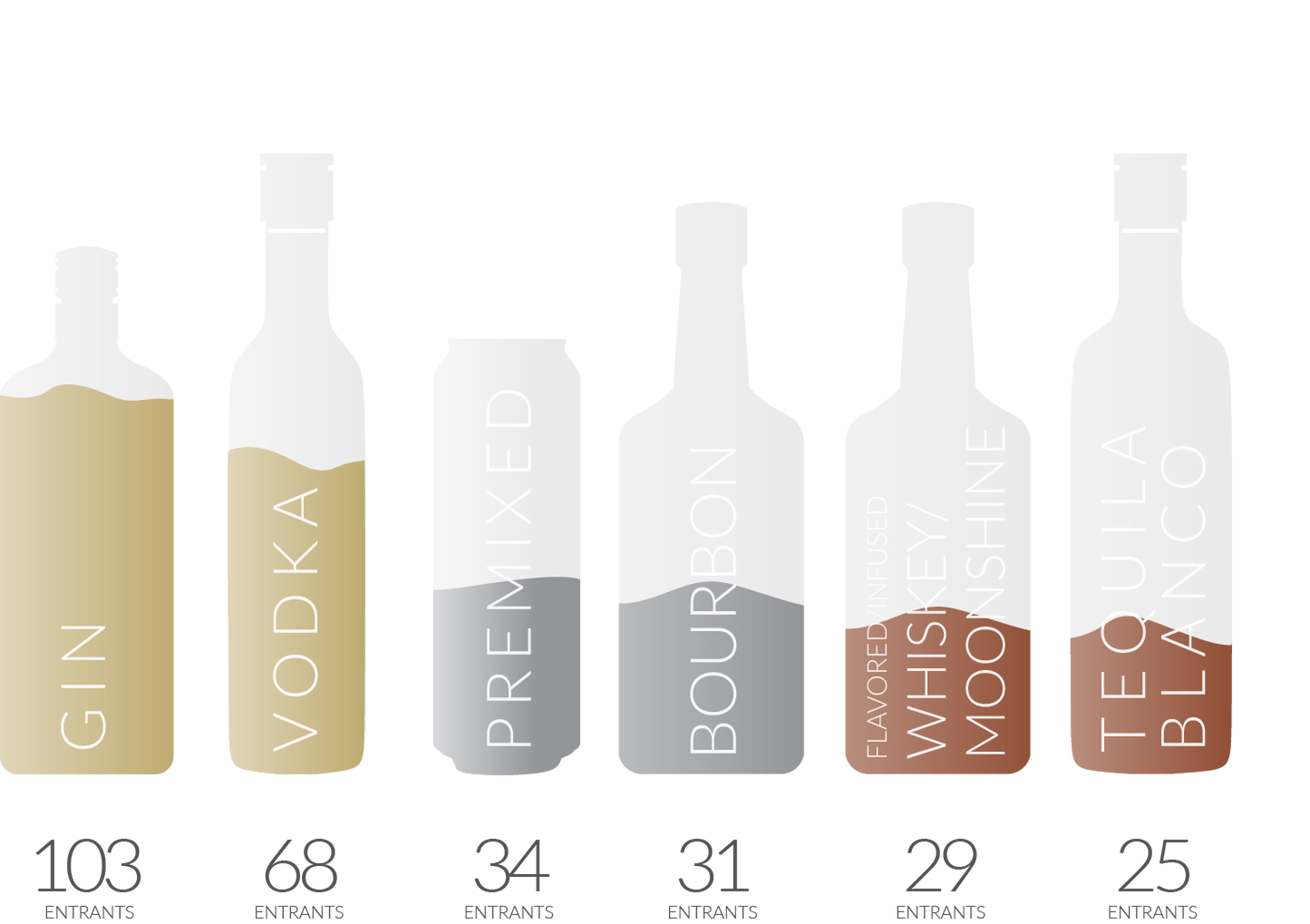 Oh, 2020, the year that will live in infamy! For many, this was a year that will stay sealed in the past. But for SIP Awards and our team, 2020 was actually a banner year that we will be talking about for years to come. That's because the forced changes to our SIP Awards competition format turned out to be a pivotal moment for us. It led to our biggest and most successful event yet, and we're using these successes to continue moving forward.
Here's a look back at all the best moments and triumphs of 2020 SIP Awards and how these events will shape our future.
More Judges than Other Spirits Competitions
This past year, we had 213 real consumer judges ― the most of any of our previous competitions, and we know that it's always the more, the merrier. In fact, we've got 10x judges in spades compared to other spirits competitions. That means 10x the feedback and 10x the exposure.
Diversity Among Judges
One of the benefits of using real consumers as our judging panel is the inherent diversity that comes with it. There's a fairly even ratio of male/female judges, compared to the heavily male-dominated panels of other competitions. They come from a variety of professions that aren't associated with the spirits industry to help eliminate bias. We also take care to infuse diversity in ethnic backgrounds, income levels, and education levels.
There's also diversity in personal taste. Spirit preferences range fairly evenly among liqueurs, tequila, gin, vodka, rum, brandy, and others, as well as a variety of triggers that influence purchasing behaviors.
It's this diversity that helps us ensure helpful, honest feedback for our brand participants.
915% Growth in Entrants
With nearly 1000 entrants in 2020, the SIP Awards has seen a 915% increase in participation since 2009. This speaks volumes about the value of real consumer feedback for spirits brands.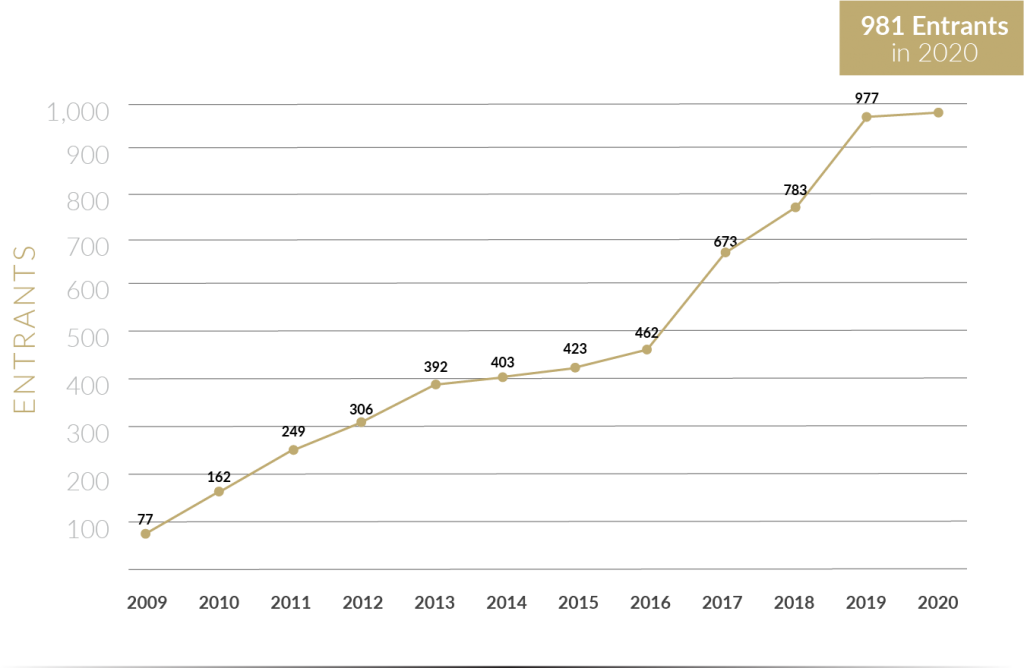 More than 100 Competition Categories
We love handing out awards to best-of-glass brands, and we offer tons of opportunities to take one (or more!) home. In 2020, we had the most categories we've ever had in the SIP Awards — 103 categories, to be exact. This is a huge leap from our very first year of the SIP Awards, where we only had 33 categories.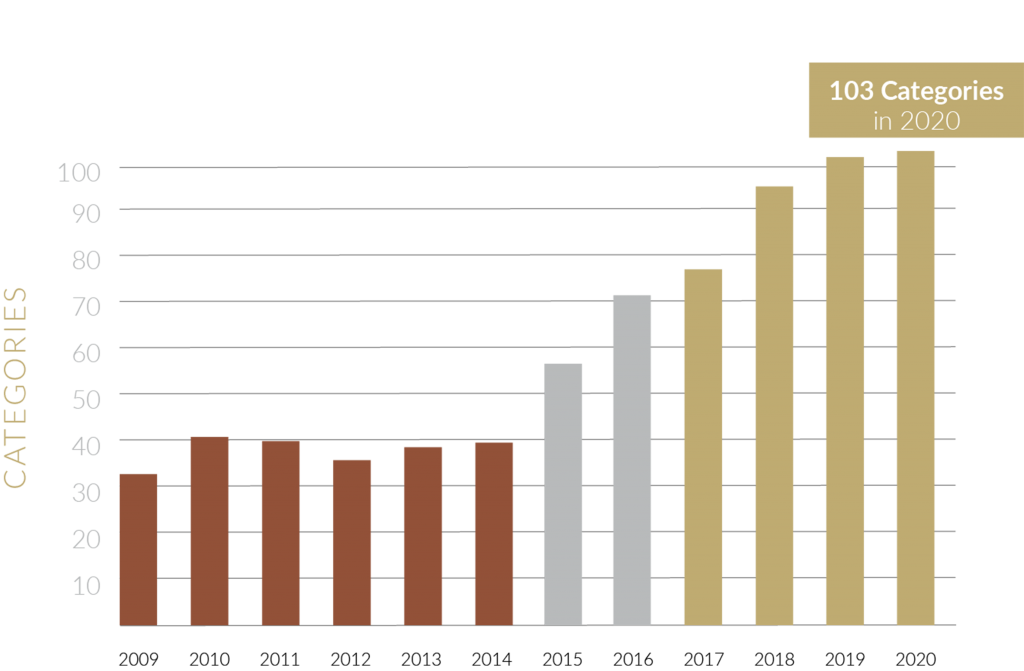 A Global Presence
The SIP Awards continues to attract brands from around the world. Last year, we received entries from 43 countries, up from 38 countries in 2019. Among our top winning countries were the United States, Canada, Scotland, Australia, Mexico, and the United Kingdom.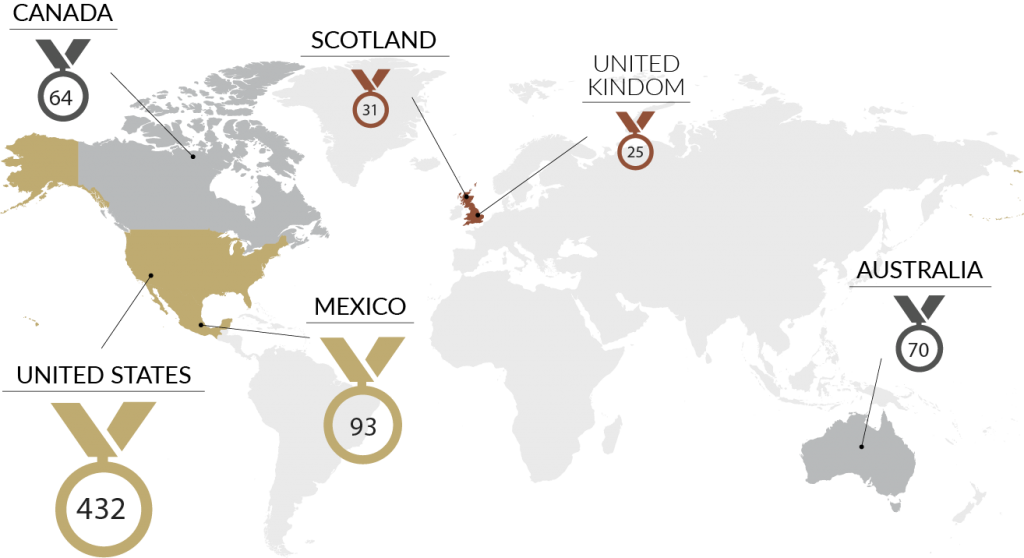 SIP Awards 2021: So Much to Look Forward To
The numbers don't lie: 2020 SIP Awards was a smashing success. This gives us so much to look forward to in 2021 in terms of growth, and we're grateful to have you along for the ride. Check back soon to register as a panel judge, or click here to register your brand to compete in the 2021 SIP Awards.