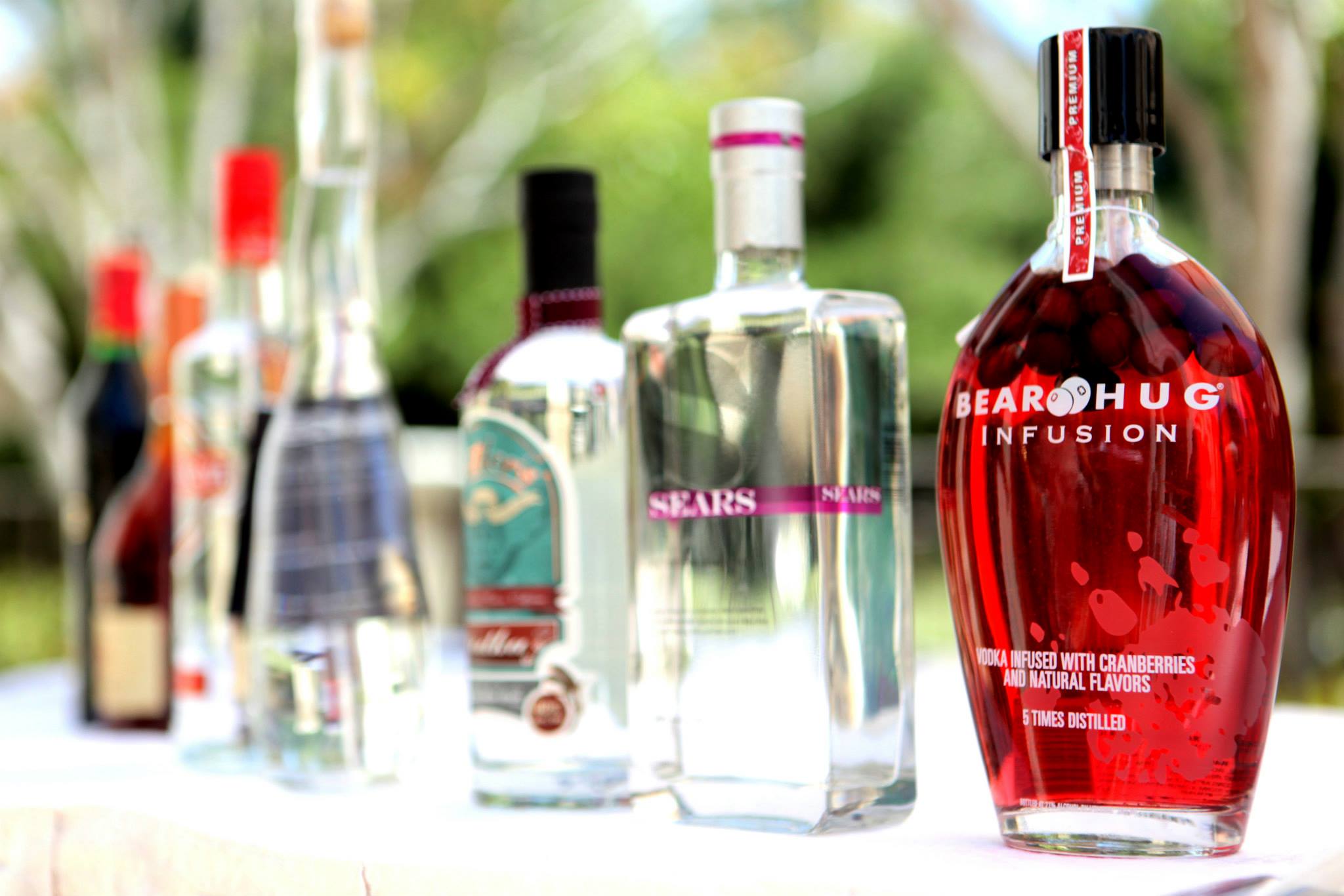 The Different Types of Vodka
Let's get to the answer right away: there are only three, yes three, types of vodka. Unlike whiskeys or gins, the types of vodka are much more limited and aren't distinguished by how long it's aged in a barrel or the region it's produced in. As a result, these vodkas can be separated by plain, flavored, and fruit & herbal vodkas (infused).
The simplicity of the vodka is what makes it so popular, especially when used in cocktails. But that same simplicity also prevents it from becoming anymore complex than it can be. Rums, whiskeys, tequilas, and gins can all reflect various levels of complexity, whereas the vodka is limited. 
Plain Vodka
The traditional vodka consists of about 95 percent alcohol and high-quality vodkas are 96.5 percent alcohol. There is a lot of sophistication that goes into making other spirits, but vodka is the simplest spirit to make in the industry. It consists of only two parts: water and ethanol, 40 percent and 60 percent, respectively. That's it. It technically has no taste so enjoying the taste is basically saying you enjoy the taste of ethanol. Plain vodka is known for its immediate kick, and because it has no taste, it's likely the most popular spirit on the planet for cocktails. And believe us, there's no shortage of mindblowing vodka-based drinks. 
However, it should be noted that when someone enjoys the taste of plain vodka it's because they can sense the smoothness and the cleanliness of a well purified and distilled spirit. A high-quality vodka will likely not require a chaser because of the level of care behind its distilling process. Our consumer-judges were able to pinpoint the best of traditional vodkas here.
Fruit and Herbal Vodka (Infusions)
This type of vodka relies heavily on the infusion process, which requires a longer production window. But the results present a much more flavorful spirit filled with colors and aromas. The infusion takes about three solid weeks, it's then filtered, and finalized through the aging process.
The infusion process is actually manageable at home and we have a how-to guide ready for you here.
Infused fruits and herbs transform vodka in the same fashion fruits and herbs transform gin. Although the results are very different from each other, both end products result in unique and creative spirits that are sure to tantalize taste buds.
Flavored Vodkas
This type of vodka is not new and there has been rising popularity in flavored vodkas for years now. Flavored vodkas have become in-demand because in part because of its versatility in unique flavors. For example, which other types of spirits can be produced in the flavor of birthday cake? None. This is why vodka has dominated the flavored spirits market. Other creative and unique flavors include salted caramel, peanut butter and jelly, bacon, glazed donut, rainbow sherbert, and marshmallows. Now you see why vodka outsells many other spirits, especially here in the U.S.
Now that you know the different types of vodka, it's time to explore this year's vodka winners right here! There are so many amazing vodka winners, and we're sure you'll find your next favorite SIP Award-winning brand! Check it out!
Remember to subscribe to our newsletter below!