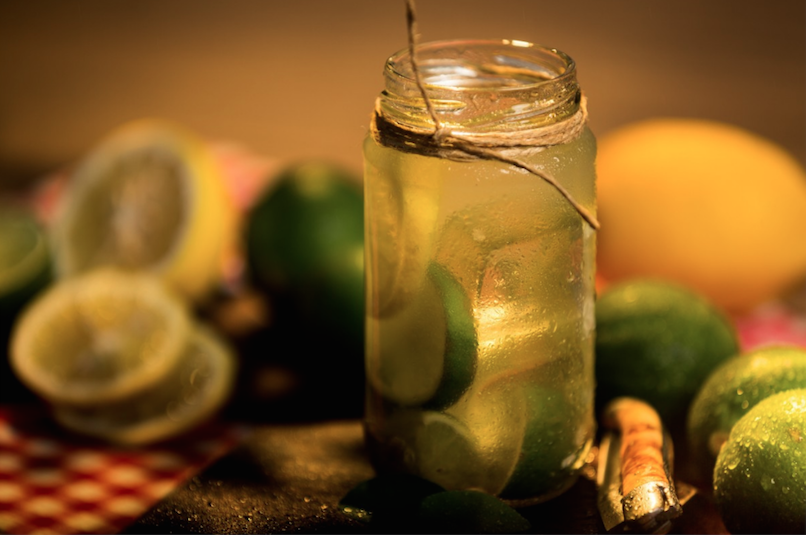 How To Infuse Your Own Vodka
Can you infuse vodka with your favorite flavors? The exciting answer is an absolute "YES!" There are plenty of infused spirits on the market, but sometimes they aren't available at your local store. Fortunately, we have a simple how-to guide on how to infuse vodka with some of your favorite fruits, herbs, and spices. 
Grab a Bottle of Your Favorite Vodka
Keep in mind that It doesn't have to be expensive or fancy. It just needs to be a quality bottle, and our 2019 winner's list is a great place to start if you're looking for an award-winning spirit that's within your budget. You'll be infusing flavors into it, so it's not 'make or break' on which bottle you decide on at the end of the day. Plain vodka is highly recommended so that the flavors you infuse don't clash. 
Choosing a Container
How you contain your soon-to-be infused vodka is critical. Avoid using any containers such as plastics that may give off strange flavors. We recommend using a brand new mason jar. They're cheap, good-looking, and have a classic vibe. They're perfect for infusing your vodka because they won't compromise your infusing process and the large opening of the jar is optimal for when adding ingredients
Choose Your Flavors
Citrus flavors are popular so if you're going to infuse these types of flavors, make it unique! Go with less common but delicious options like pomelo, kinnow, Buddha's hand, yuzi, citron, and rangpur. Chances are you already know the types of citrus vodkas that are out there so if you haven't heard of any of the aforementioned citruses above, they're all a good place to start. Try them out all beforehand and even try mixing a couple together to see if you can create an even more unique taste for your infusing.
It doesn't have to stop at citrus flavors. Make sure to consider chili peppers if you want to spice things up, vanilla beans for a sweet taste with a smoky or wood-like flavor, or herbs and spices to add some finishing touches. Keep herbs bruised, citrus sliced, spices toasted first, chilies chopped, and vanilla beans split to ensure flavors are infused as effectively as possible.
Proportions
This part is obviously up to preference, but some guidelines might give you a starting point. If we're going by quarts of vodka, for example, this would equate to about 4 sticks of cinnamon, one or 2 limes, and a single vanilla bean. It might be better to add less of an ingredient if you're not sure as you can add more after the initial infusion if it does not satisfy your taste.
Infuse It or Lose It
Grab your jar, add your ingredients, top it off with vodka, and secure the container with a lid. We recommend letting the infusing process take up to a week. You might be able to shorten the process 2-3 days depending on the ingredients. For example, dried versus fresh ingredients will require different durations. Shake the jar at least once a day but more than twice daily and give that light some extra tightness before shaking it.
The Final Steps
Sample your vodka. Does it meet your standards? If so, strain every bit of your ingredients and toss them. Strain again if you notice any cloudiness, pour it into a new jar, and seal it tight once again. If you're infusing fresh fruits, do refrigerate through the infusing process. Dried fruits and spices do not require refrigeration.
There is an infinite number of combinations of ingredients ready to be infused into some delicious vodka. If you need some recommendations, heading over our 2019 SIP Awards winners list is a great place to start. 
There is an infinite number of combinations of ingredients ready to be infused into some delicious vodka. And, if you need some pro-tips on how to properly taste a spirit, head over to our "how to" guide on How To Drink A Spirit.
Stay updated on current and future SIP happenings by subscribing to our newsletter below!