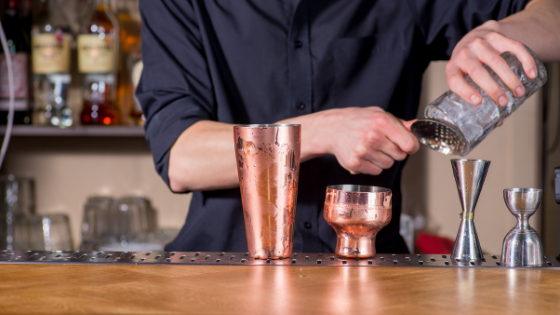 Bartender Tips & Tricks You Can Do at Home
Some do it to wow their friends. Others simply like learning something new. No matter your motivations, learning a few simple yet totally cool bar tricks can transform your drinking game.
It's tough to resist a delightfully crafted cocktail, but you'll take even more satisfaction in your creation once you hone your skills. Your DIY drinks can be every bit as good as what your favorite bartender makes. And, you might even discover a few hidden talents in the process!
Start with these easy yet powerful bartender tips and tricks that will make your friends think you've been holding out on them: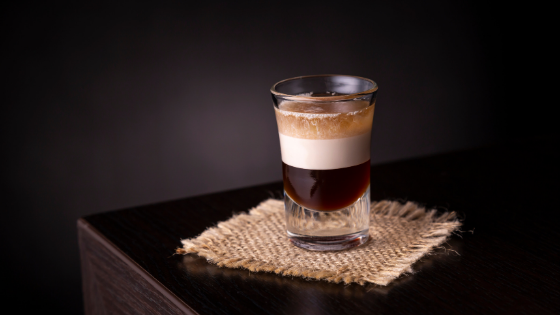 Floating Layers
B-52s, rainbow shooters, the Irish flag, pineapple upside down cake… no matter your favorite layered shot, they all share one common element: beautiful, distinctive layers. Creating these layers is a game of density experiments. Heavier liqueurs sink while lighter ones float. When combined (or rather, not combined), they create eye-catching concoctions that are hard to resist.
It's actually easier than you might be thinking to master the art of layering. Let's start with a classic layered shot, like the B-52:
Fill one third of a shot glass with coffee liqueur (we love the Ripshot coffee liqueur that earned a Gold SIP Award in 2020). Then, grab a bar spoon (it has a swirled handle), hold it just above the first layer, and gently pour Irish cream over the back of the spoon to create the second layer. Repeat this same process for the third and final layer: Grand Marnier.
Voila! You'll be an expert layer-maker in no time.
Homemade Mixers
Some people love the convenience of mixers: just add your favorite spirit and take the guesswork out of making your favorite cocktails. But if you want to gain instant bartending cred, it's essential to learn how to make your own. They usually taste better, can be made for pretty cheap, and give you the satisfaction of crafting your libations from scratch.
Grenadine is one of the easiest mixers you can make. Combine pomegranate juice and sugar, then heat to form a thin, sticky syrup.
Lavender tincture (or any type of fruit or floral tincture) is an interesting flavor that tastes complex but is super easy to make. Tinctures add depth and flavor to a cocktail that no store-bought mixer can compare to. To make it at home, halfway fill an airtight glass jar or bottle with lavender, then fill the rest of the way with vodka. Shake well, then store in a cool, dark place for one week. Strain the liquid with a fine metal strainer or cheesecloth, then pour into a dropper bottle. Add a few drops to your homemade cocktails and be amazed at the difference.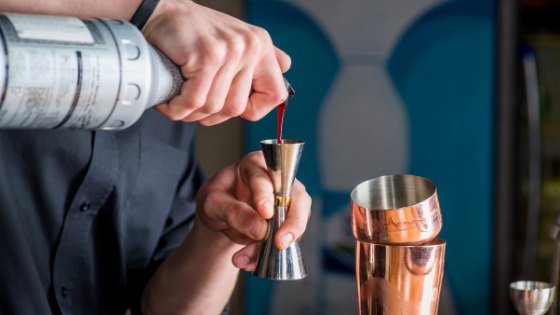 The Multi Pour
Making a round of shots or cocktails? You need to master the multi pour. Grab a few shakers, fill them with ice, then add your shot or cocktail ingredients. When it's time to pour, ditch the strainers and instead stack the shakers on top of each other, then pour altogether into your glassware. It's a bit of a time saver, but more importantly, you'll like a seasoned pro!
For more libation inspiration, head back to our blog.