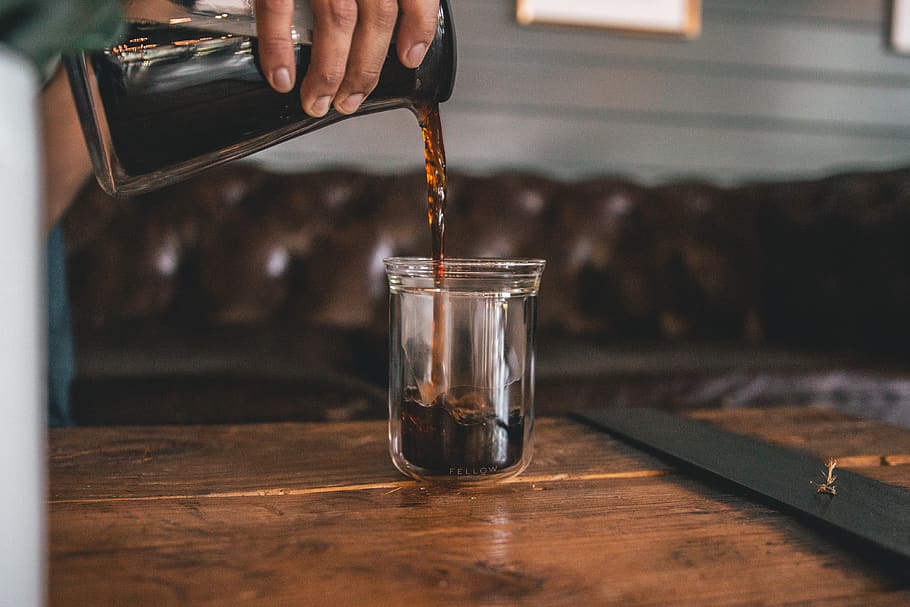 6 Great Ways To Spike Your Coffee
It's safe to say that most of the world appreciates a good cup of coffee, but once in awhile adding an extra "kick" to a cup of joe is just too hard to resist. There are basic ways to make this mix happen, but there are also some non-basic ways to really turn your coffee into something special. We have some great way to spike your coffee and make (non-work!) mornings just a little bit easier.
Bourbon + Chicory Coffee

This approach has a New Orleans vibe to it. Because chicory coffee is bitter, it mixes delightfully with the sweet delicious complexities of southern-style bourbon. Add some warmed milk to pick up the chicory coffee and bourbon notes, or throw in some cream for a more creamy experience.
Café Brasilero

This South American approach to spiking coffee is a solid choice. The Brazilian spirit used for this concoction is called cachaça. Mix it in with some coffee, add some simple syrup, throw in a splash of chocolate liqueur, and top with some vanilla-flavored heavy cream. The result is an elevated coffee experience that's unforgettable.
The French Connection Coffee

This morning delight is made with some black coffee, amaretto, and cognac. After a long week, this café amore is a great way to soothe the weekend morning. The amoretto provides the sweetness, but if that sweet tooth is in high gear, that can of whipped cream that's been sitting around for too long will suddenly come in very handy.
Spiced Rum + Caramel Latte
If a combination of light spice and sweetness is what's needed, this is a perfect mixture. And who doesn't love caramel on anything? It literally makes everything better. This morning delicacy will remind every lucky taste bud of a glazed rum cake. To really maximize this experience, top it off with some ground cinnamon and (dare we say?) yes, a slice of warm, mouthwatering apple pie.
Kahlua + Vodka + Vanilla Latte
This coffee mix works best for those hot summer mornings. Yes, those same summer mornings that require air conditioning before the sun comes up. That's why this drink should be iced to best appreciate it flavorful gifts. It's similar to White Russians but definitely still its own delicious alcohol-infused coffee experience.
Flaming Spanish Coffee
This coffee drink is literally set ablaze before enjoying it. Spanish coffee is also known by many to be a prime choice for spiking. Here's how it's done: prepare the Spanish coffee beforehand, choose a coffee-friendly spirit like Amaretto or Kahlua (or both!), and add some lemon juice and brown sugar to the rim to the coffee cup, which should be heat resistant like an Irish coffee mug. Then pour about 1-2 ounces of overproof rum in the mug, set it on fire with a long match or candle lighter, and wait long enough for the sugared rim to caramelize. Finally, throw in the coffee/spirit mix, stir, add some ground nutmeg and whipped cream, and enjoy!
Don't be afraid to try these great ways to spike your coffee and revitalize your mornings! To find out more about liqueurs, try this article out!
And remember to sign up for our newsletter below, and check out all the 2019 SIP Awards medalists here!