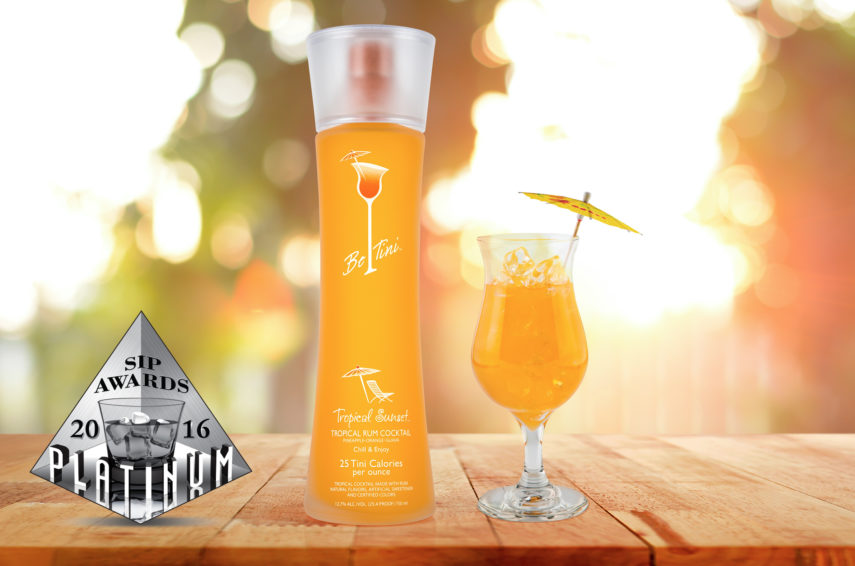 This Premium Spirit Company Sacrifices Calories Not Flavor
When it comes to low-calorie drinks, the people behind BeTini are the experts.
After hundreds of taste tests and years of market research, they found the perfect formula to create your new favorite drink. The only thing they sacrificed in the production of this product was the calories. With only 100 calories per serving, your waistline will be happy along with your tastebuds!
In honor of their platinum win at the 2016 SIP Awards, we asked them to provide a special Be Tini recipe using their award winning product, Be Tini Tropical Sunset.
The Be Tini Coconut Daiquiri
Ingredients:
4 oz. Be Tini Tropical Sunset
1 oz. Fresh Squeezed Lime Juice
1 oz. Coconut Liqueur
2 oz. Organic Coconut Water
Lime Wheel for Garnish
Chip Ice
Assembly:
In a Boston Shaker, combine all of the ingredients above. Shake vigorously and strain into a glass over ice. Garnish with a lime wheel and enjoy!