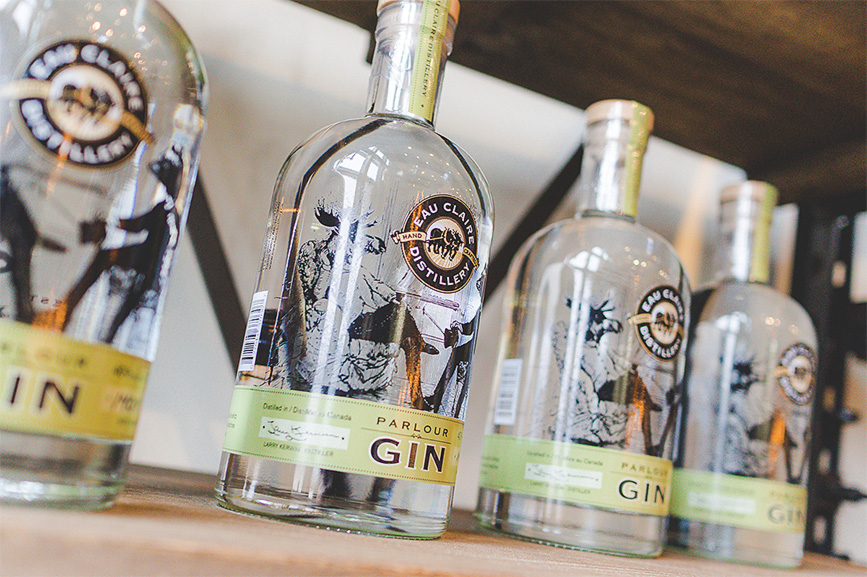 Redefining the Pallet, One Farm Fresh Grain at a Time
Using ancient techniques and hand honing each craft spirit, Eau Claire Distillery takes pride in their small batch artisanal product. They prefer to keep it local and simple, using farm-fresh ingredients and only the finest custom-crafted German stills and technology.
Distiller and Co-Founder, Larry Kerwin, creates strict criteria when it comes to sourcing their ingredients. They always choose local, and because of their location in Alberta, Canada, they have the opportunity to source ingredients found around the world, directly from their area.
"Eau Claire is one of the first to source grain according to 'terroir'.
Eau Claire's spirits  are some of  the best around because of their dedication to finding the best local ingredients and picking the best varietals of these ingredients each year.
"With attention to detail, best-in-class ingredients and artisanal distilling methods, we can ensure that our vodkas, gins, and whiskeys reveal flavors and taste unparalleled."
Below we have two of Eau Claire's specialty drinks which were created specifically for their tasting room in Turnery Valley, Canada by the Tasting Room Manager and Brand Ambassador, Chelsey Coulson.
Smokey the Pear Recipe:
1.5oz Prickly Pear EquineOx
.25oz mescal
2oz Pear Juice
2oz Ginger Beer
Assembly: Use .25oz of mescal to do a rinse in a rocks glass, smoke the glass. Pour EquineOx, pear juice and ginger beer in a shaker – seal and shake for 20 seconds. Pour over a large ice cube into smoked rocks glass. Garnish with candied ginger root.
Blackberry Gin Sour :
2oz Parlour Gin
1.5oz Cinnamon Syrup
1oz Lemon Juice
6 Blackberries
Assembly: Combine all ingredients into a small side of a Boston shaker, add egg white and ice for a wet shake, strain and remove ice to do a dry shake. Pour over ice into a rocks glass, garnish with a cinnamon stick.