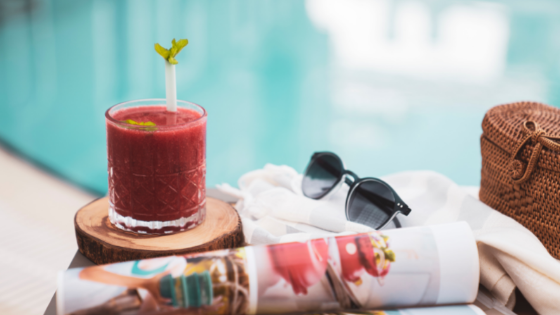 Best Cocktails to Drink Poolside
We all love a bit of leisure time, but no time is quite as leisurely as the time you spend lounging by the pool with a drink in your hand. Whether you've set aside your Saturday for some pool time or you're laying out to decompress after a long workday, the right drink truly completes the experience.
Everyone has their own tastes, but there are a few cocktails that feel as if they were made for the pool. Check out these ideas for your next poolside retreat.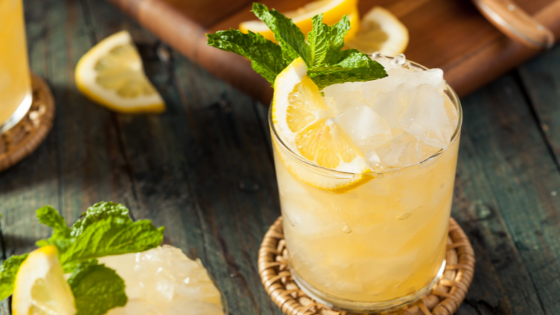 Bourbon Smash
If you're a fan of bourbon, the bourbon smash is basically the perfect cocktail. With an ingredient list of bourbon, simple syrup, mint leaves, and lemon wedges, the drink retains a bourbon-centric flavor with just notes of citrus and mint. Of course, this means that the bourbon you choose to use is particularly important. Go for a SIP Award winner like Remus Repeal Reserve Series IV.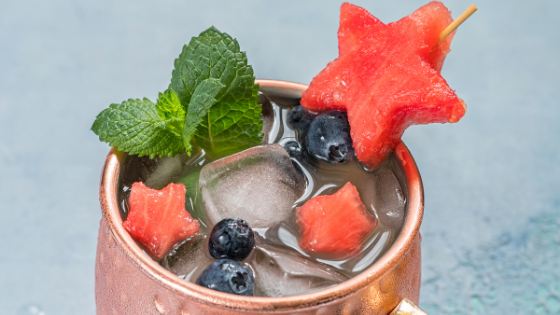 Watermelon Moscow Mule
The Moscow mule is a much-beloved cocktail, but it's not particularly pool-appropriate. Adding some fresh watermelon to transform it into a watermelon Moscow mule, though, will leave you wanting this modified favorite every time you pull on your swimsuit. For the best version you can make, use top-rated ingredients like Blue Shark Vodka and Bundaberg Ginger Beer.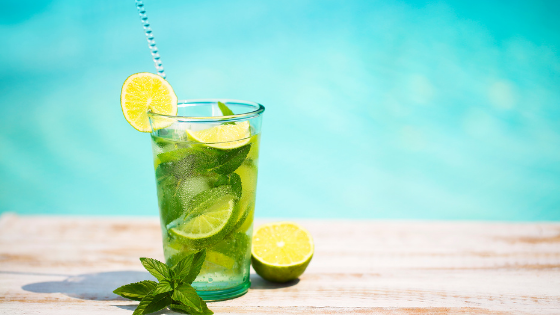 Mojito
There aren't many cocktails that say "poolside drinks and vacay" like a mojito, so it deserves a spot on anyone's to-mix list for a pool day. It's a simple mixture of white rum, lime juice, mint, and sugar, but you can make sure it lives up to its potential by using an award-winning rum like Port of Entry Rum.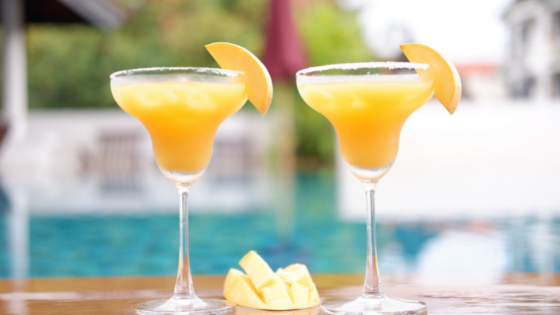 Classic Margarita
Like the mojito, the classic margarita is a must for anyone who's taking in some time at the pool. The traditional margarita is any easy cocktail made with tequila, orange liqueur, and lime juice, whether you choose to blend it all up with ice to make a frozen margarita or serve it up over ice.
If you prefer something more unique for your margarita, try adding a bit of jalapeno juice to the recipe and then mixing cayenne pepper with the salt on your rim. No matter what direction you choose to take your margarita, you can't go wrong with a great tequila like Hotel California Tequila Blanco.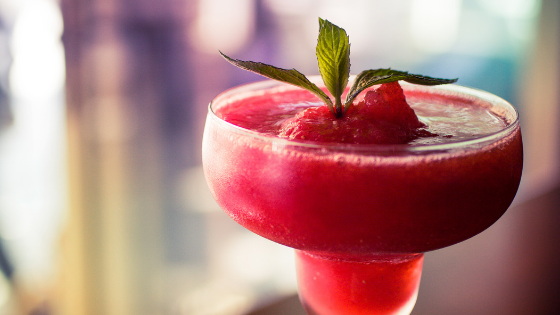 Strawberry Daiquiri
A daiquiri is a drink that screams "I'm on vacation," even if it's just a two-hour vacation in your backyard. The recipe for a strawberry daiquiri is simple: frozen strawberries, light rum, lime juice, and simple syrup, all tossed into a blender for some smooth and icy sipping. When you're choosing your rum, go for a winner like Owney's.
Making the Most of Your Poolside Time
Spending time by the pool is the perfect opportunity to take a break from all the chaos of life, soak up the sun, and enjoy the season while we have it, and a great cast of cocktails makes that time even sweeter. Make sure to prepare by stocking your poolside bar with SIP Award-winning spirits.