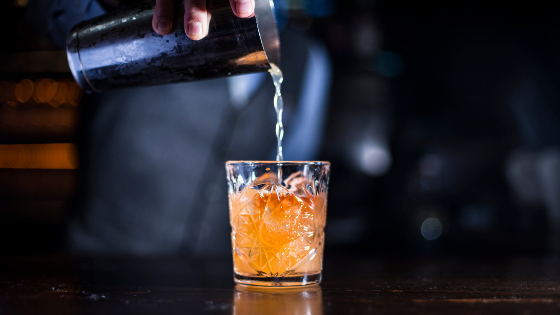 The Bitter Truth about Bitters
If you've been following the SIP Awards each year, you may have noticed that we have a special category for bitters, aperitifs, and vermouth. In 2020, our Bronze SIP Award for this category went to Petrus Boonekamp, a bitter of Dutch origin. While vermouth and aperitifs are fairly familiar terms, many of our fans can't say the same for bitters. What are bitters, exactly?
Here's what we can tell you from our personal mixing and tasting experience:
What are Bitters?
Bitters refers to a blend of aromatics, botanicals, spices, and even fruits that are blended and used to infuse cocktails. Though individual flavors of bitters vary between makers, the shared idea is that their "bitter" taste profile adds complexity to cocktails.
There are two kinds of bitters: potable and non-potable. Potable bitters are infused directly into the alcohol and become part of its chemistry. Non-potable bitters act more like a mixer: you add drops of bitters as you're mixing the cocktail. These are usually bitter in taste and therefore not tasted alone.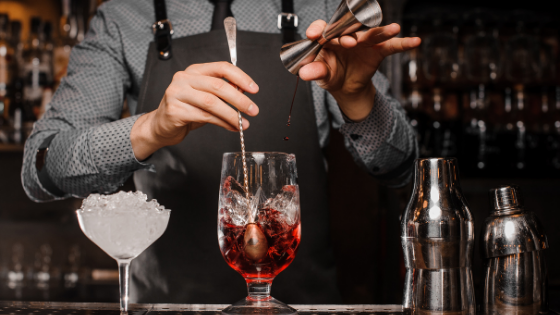 How to Use Bitters in Cocktails
Adding a drop or two of bitters to a cocktail can drastically alter its flavor. That's because our tongues are capable of tasting a range of tastes at once: sweet, salty, bitter, acidic, and savory. Many cocktails lack the bitter flavor in their natural profile, which is why many choose to add it themselves. You get a richer flavor when you combine two or more of these dominant tastes, similar to how sugar in coffee brings out hints of chocolate, spices, and nuts.
Want to try bitters for yourself? Here's how you can use them in your homemade cocktails: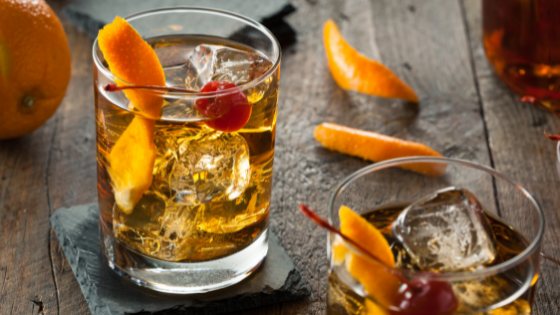 Old Fashioned
You simply can't make an Old Fashioned without bitters. Also called the Original Cocktail, the Old Fashioned uses bitters to counteract the sugar's sweetness for a more complex flavor.
Here's what you'll need:
2 oz bourbon
½ teaspoon sugar
3 dashes bitters
1 teaspoon water
Orange peel for garnish
Combine the sugar, bitters, and water in a rocks glass, and stir to dissolve. Then, add ice and the bourbon of your choice. Garnish with the orange peel.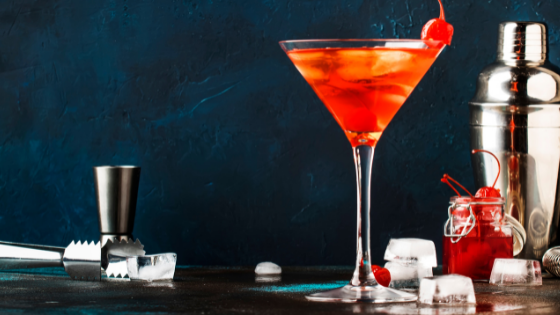 Manhattan
A twist on the Old Fashioned, the Manhattan is as classic as they come. Traditionally, you'll use rye whiskey for this one, but using other whiskeys is becoming more common. Here's how to make it:
2 oz whiskey
2 dashes Angostura bitters
1 dash orange bitters
1 oz sweet vermouth
Brandy-soaked cherry for garnish
Mix all ingredients in a mixing glass with ice, then strain into a chilled coupe. Top with the brandied cherry and enjoy!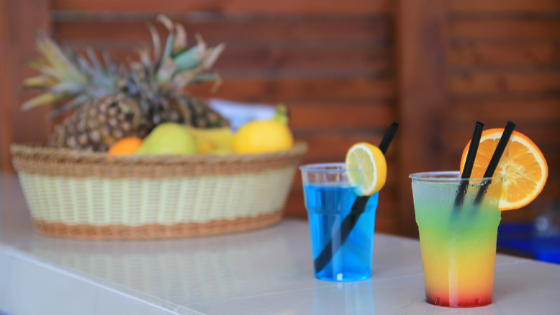 Fruity Rum Drinks
With any rum drink that's heavy on fruit flavor, you can use bitters to balance out the sweetness. Hurricanes, daiquiris, and tiki-style drinks can be completely changed with a couple dashes of bitters.
Explore our SIP Award winning bitters brands for more cocktail inspiration.