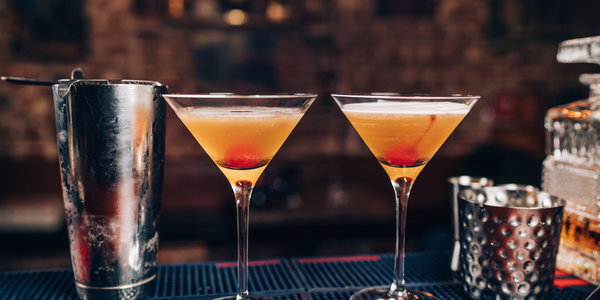 The Manhattan Cocktail: A Tale of Two Origins
The Manhattan cocktail's tale is unclear but we do know that there are at least two possible origins. Find out how both origins stand, and then learn how to mix your very own at home!
The Manhattan: Origin #1
Legend says that a guest by the name of Dr. Iain Marshall began mixing drinks with much success. The guests loved his drink so much they began referring to it by the name as the club: the Manhattan.
Many historians have doubts about this origin. Particularly because it's too clear and clean-cut. Coincidentally, Lady Randolph Churchill was reportedly pregnant and in Europe during the time of the of Tilden's party.

The Manhattan: Origin #2
This version, which has been deemed more reliable by historians, begins with a bartender named William F. Mulhall. In the 1880s, he wrote a book that mentions this classic cocktail, giving credited to a man named "Black".
"[Black] kept a place ten doors below Houston Street on Broadway in the 1860s," Mulhall wrote. He added that the Manhattan had likely become one of the most in-demand drinks in the world.
Although this version is more credible than others, it still presents its inconsistencies; namely, there's no documentation from the 1860s despite having become a worldwide phenomenon… allegedly.
True origin aside, it has stood the test of time and even survived through Prohibition. Today it is revered as one of the greatest cocktails ever concocted.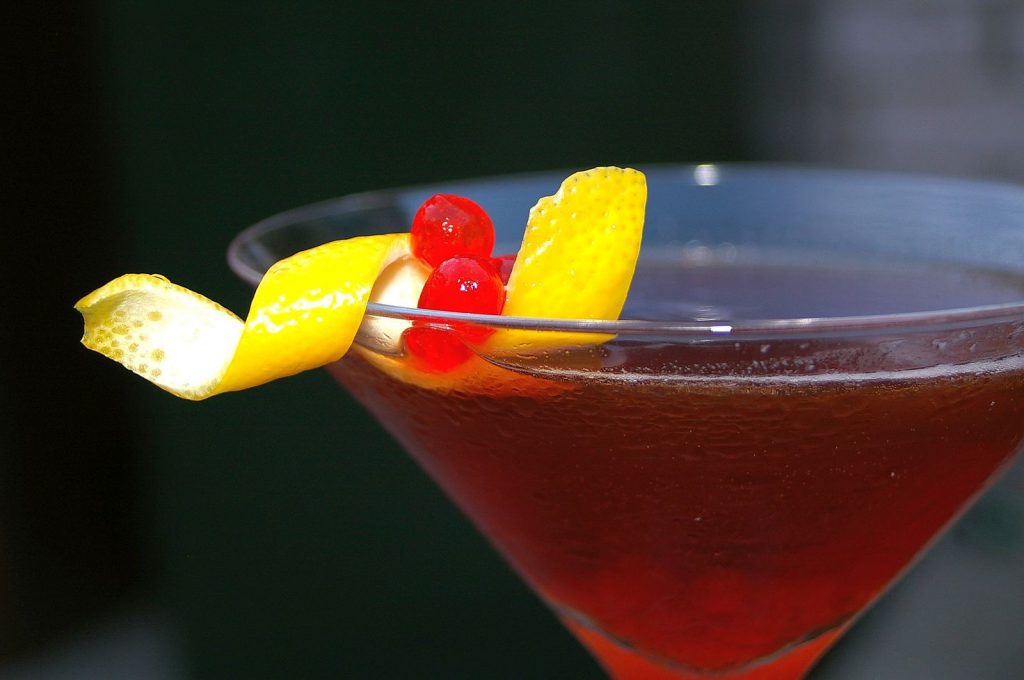 The Original Recipe
The recipe from the 1800s isn't the same as we know it today. This recipe required only sweet vermouth that was spruced up with a dash of Angostura orange bitters. William Schmidt's 1891 book, calls for ⅔ of whiskey, ⅓ vermouth, a dash of absinthe, 2 dashes gomme syrup, and 2 dashes bitters.

Let's Make a Manhattan!
Simple and elegant, this classic is an easy high-caliber cocktail that can be mixed at home or at a party.

Here's what you'll need…

2 ounces of rye whiskey (preferably from a SIP Award-winning brand)
Half an ounce of dry vermouth
2-3 dashes of Angostura bitters
Garnished with either a lemon peel or maraschino cherry
Once gathered, pour everything but the garnish into a mixing glass filled halfway with whole or crushed ice. Stir until chilled. Have a Martini glass ready, pour, and then garnish.

Variations of the classic include the Metropolitan, the Black Manhattan, the Perfect Manhattan, the Cuban Manhattan, the Tijuana Manhattan, and the Brandy Manhattan.
Stay up to date on all things SIP Awards, by signing up for our newsletter!