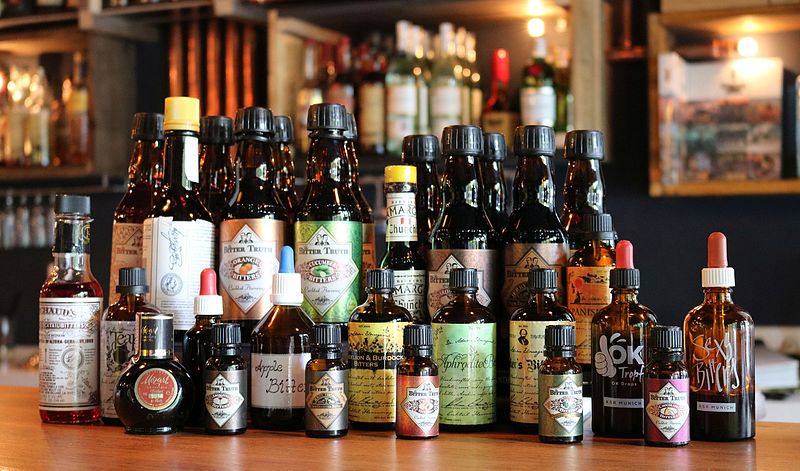 How To Use Bitters And What They Are
What are bitters and how do they improve your mixed drink? You've seen bartenders use them, and you know classic drinks like the Old Fashioned and Manhattan require them. But the main questions remain: how do you use bitters and why do they matter?
So What Are They?
Bitters are typically a dark liquid that comes in small bottles with dropper tops. Most are nearly 50 percent alcohol and are designed with several botanical ingredients including herbs, leaves, seeds, bark, flowers, bark and fruit. And you guessed it: they are bitter, sour and highly concentrated in flavor.
What's The History?
Back then, bitters were first used for in the medical field to help ease stomach aches, however, they are now mostly used to make delicious cocktails. They can bring new life to a drink by enhancing the unique flavors of a cocktail, and by adding an aromatic layer to the drinking experience. Before Prohibition in the 1920s and '30s, bitters were used in nearly all cocktails, but with the legalization of alcohol, the bitters industry was thrown into turmoil. Only large companies like Peychaud's and Angostura bitters were able to thrive just enough to make it through the 13-year dry spell; all other brands disappeared.
Why should I Use Bitters?
Well, it's kind of like looking at a spice rack and thinking to yourself, "Why should I use these spices on chicken or in my soup?" Like spices make food better, bitters make drinks better. It can balance to the flavor of your spirit or cocktail. Try a "before and after" on a classic like the Old Fashioned, one with bitters and another without. This will give you a clear understanding of how bitters make a difference. Remember to add a few drops on a new recipe, too, just for kicks.
How To Use Bitters In Cocktails
Here's a good question: Do I add bitters before or after a drink is stirred or shaken? The answer: Yes, add bitters before you begin the shaking or stirring process. However, there are exceptions. For example, you can add bitters by misting the top of the drink for aromatics or when decorating the foamy egg whites of a cocktail.
What Are The Most Popular Drinks For Bitters
Although there is a surplus of recipes that call for bitters, a handful of drinks have stood the test of time and have become well-known staples at bars across the globe. These timeless drinks include the Pink Gin, Sazerac, Pisco Sour, the Sawyer, Old Fashioned, Manhattan and the Singapore Sling. These drinks are great places to start when first crafting your bitters skills.
There Are Tons of Bitter Flavors Now
As bitters become more and more popular, new companies have begun developing them in nearly every flavor you can think of. There are celery flavored bitters for Bloody Marys, cherry bitters for bourbon, spicy bitters for aged liquors, and even Palo Santo wood (normally used for incense) which gives off smoke, spice, wood, and vanilla flavors. We recommend trying 2019 Double Gold winner Carthusian Bitters by Ghost Coast Distillery, made with tens of botanical for the perfect herbal bouquet.
So there you have it, the beginner's guide to bitters. Cheers!
Stay updated on current and future SIP happenings by subscribing to our newsletter below!