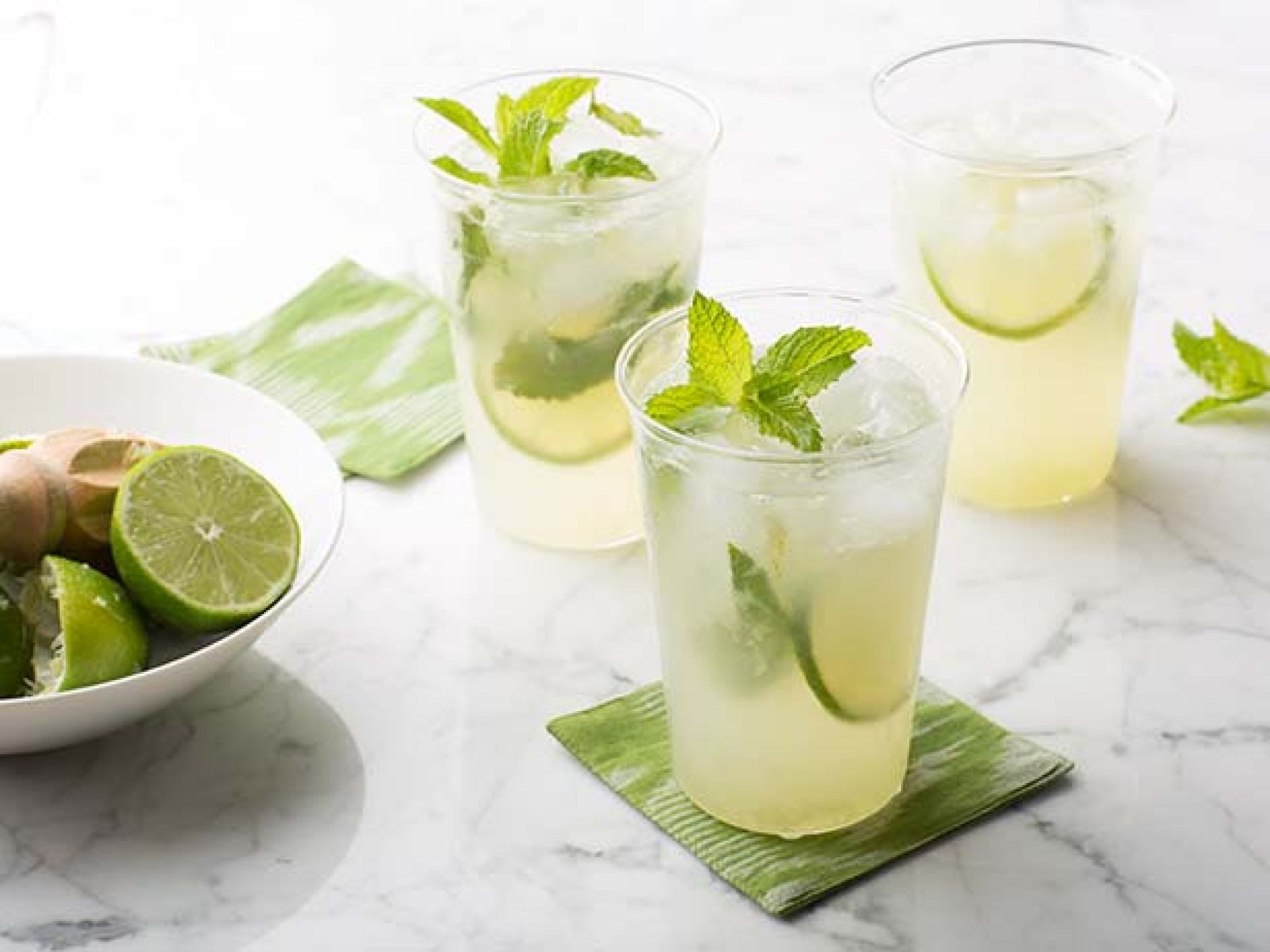 How to Muddle Herbs for a Cocktail
Adding herbs to our cocktails is a fun way to add fragrance and flavor to any spirit.
When we think of herbs and cocktails, the first drink that comes to mind is the famous mojito. If we order this drink at a bar, we typically see the barkeep drop the mint leaves in the cocktail shaker and continue to muddle the heck out of the leaves by smashing them aggressively with their metal or wooden muddler. To many, this is part of the fun of ordering the mojito (if you aren't the bartender, that is), but the result is often a bitter or grassy drink.
Mint leaves are rather delicate, and if you look closely at their leaves, you will see tiny veins. These veins are filled with chlorophyll, which is bitter in flavor. By obliterating the mint leaves when you muddle them, it releases this chlorophyll which ends up in your cocktail, giving it a more earthy rather than refreshing taste.
Here is the proper way to muddle herbs for a cocktail:
Step 1: Drop the herb into your cocktail shaker or pint glass. A cocktail shaker or pint glass is ideal to avoid chipping or breaking glass when you muddle.
Step 2: Choose a wooden muddler with a round bottom. You don't want a metal muddler with teeth at the end, as this is too aggressive for your delicate herbs.
Step 3: Add your sugar and fruit into the glass (if you are using any).
Step 4: Press the muddler into your glass, and gently twist it in one direction. You should be applying enough force to juice the fruit in your shaker.
In the end, your mint leaves should be fully intact, slightly bruised, and your kitchen should smell minty.
If you do not have a muddler, another technique is to "ball and slap" the herb.
Take a few leaves of the herb and ball it up (gently) in your hand. Then, clap your hands together while holding the herb to release the fragrant oils.